---
Who are we?
Mount Olive Lutheran Church is a proud member of the Lutheran Church, Missouri Synod.
We are a confessional, traditional, church congregation.
Here you will find the true and ancient teachings of Scripture, historic liturgical practices , and a firm commitment to follow the Word of God as correctly confessed in the Book of Concord.
---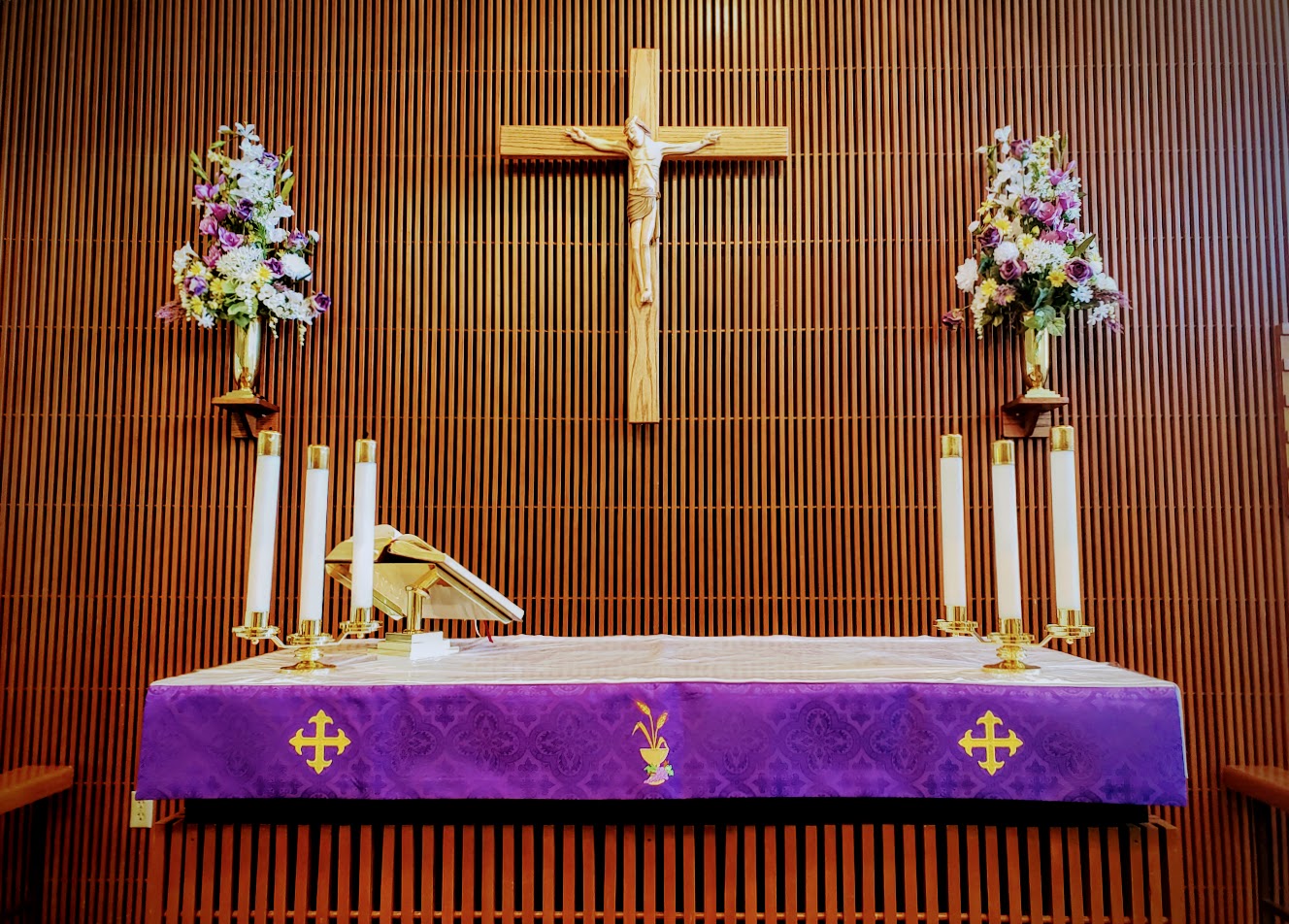 Divine Service
Every week at 10AM MST the faithful are called to gather together at Mount Olive Lutheran for a service of Word and Sacrament.
The service follows the order of "Divine Service Setting 3" in the Lutheran Service Book.
The service will begin with Confession and Absolution, move through prayer and the readings of the day, continue with the sermon, transition to the Lord's Supper, and conclude with the Benediction.
The hymns during the service can all be found in the Lutheran Service Book and are accompanied by the organ.
---
The Lord's Supper
Every week the true body and blood of Christ are offered to members of Mount Olive and members of the Lutheran Church Missouri Synod.
Because this is the very body and blood of God, there are promises and warnings that come with it. We ask that you please talk with the pastor before service if you have any questions.
If you are not a member of the LCMS, Mt Olive, or have not yet gone through the Confirmation class, please let us know. While we ask that you do not receive the body and blood without first talking to the pastor, you are welcome to the Lord's Table to receive a blessing. As you do so, please cross your arms over your chest to indicate that this is what you desire.
A detailed PDF explanation on the LCMS practice of admission to the Lord's Supper can be downloaded here.
---
Schedule
| | |
| --- | --- |
| Bible Study / Sunday School | Sunday, 9AM |
| Divine Service | Sunday, 10AM |
| Lent Midweek | Wednesdays in March, 5PM |
| Good Friday | Friday April 7th, 7PM |
| Easter Services | Sunay April 9, 6AM and 10AM |
| Private Confession and Absolution | Please contact the pastor to arrange a time |
---
Contact Us
(520) 298-0996
2005 S Houghton Rd. Tucson, AZ 85748
If you have any questions, please reach out and contact us! We would love to have you come and visit, or to even come visit you in person.
If you are a shut-in and require a visit from the pastor, please let us know.
---
© 2021 Mt. Olive Lutheran Church | Soli Deo Gloria